Business Growth and Consulting Services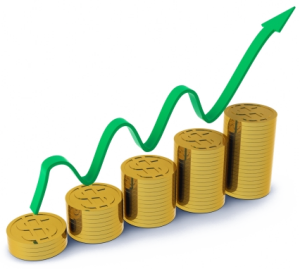 A major part of a business consultant's job is learning his client's business. A business consultant will also spend time identifying your company's weaknesses and strengths as well as problems that have to be solved to help ensure success. He will also assess opportunities that exist for you to grow your business, boost profits, and increase efficiency.
Instead of throwing money into all the wrong activities, the right consultant can help you maximize your potential in less.
One of OCP's main practice areas comprises International Expansion and M&A Advisory service. This practice area leverages on our competitive landscape and market analysis, expansion strategy development, M&A due diligence, and post-merger integration expertise. It includes the investigation of geographic and operational growth opportunities as well as identification of partnership opportunities and expansion modes. We help our clients navigate the complexities, challenges, and opportunities of growth in an increasingly global business context. We find that successful organizations struggle with international expansions and M&A not due to financial shortfalls, but rather due to a lack of strategic alignment and insufficient planning, management, and execution of those plans that accompany financial transactions.
OCP strategy has successfully helped clients identify market opportunities internationally and has investigated specific target markets, assessing their viability and strategic fit. Similarly, our team members have experience assisting companies outside their domestic market such as USA, Canada, UK, Europe, and Asia with their market entry strategy as well. We fully recognize that there are plenty of options of what one can do, but it is often the decision of what not to do that is the most difficult.
We lead our clients through the analysis prior to a transaction or with the integration efforts following the transaction. Integrating organizations, cultures, processes, and technologies is an immense challenge, but our experienced consultants understand the full life cycle of such integration and can help your company proactively manage that change.
There are several potential benefits to employing internal consultants:
If properly managed and empowered, internal consulting groups evaluate engagement on projects in light of the corporation's strategic and tactical objectives.
Often, the internal consultant requires less ramp-up time on a project due to familiarity with the corporation and is able to guide a project through implementation – a step that would often be too costly if an external consultant were used.
Internal relationship provides opportunities to keep certain corporate information private.
It is likely that the time and materials cost of internal consultants is significantly less than external consultants operating in the same capacity.