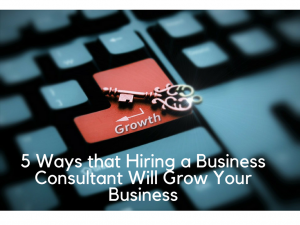 Ever wondered why some organizations are moving up the success ladder faster; getting better assignments, interesting projects and reaching out to more and more prospects. It may not be because they are technically superior or have an organized team or are more skilled but may be because they operate with a different mindset.
What might be making them effective is the way they present their work and organization making a clear connection with the customers, basically thinking about the bigger picture by taking a look on all aspects of the working of the organization. But these changes do not come from the organizations perspective as no matter how insightful the team or leaders be, they would look from the inside out and not outside in as a business consultant would.
What is the role of a business consultant?
Consultants are basically advisors. They understand your business and help you solve problems from a different perspective as they survey the entire field and uncover solutions that you never thought were possible.Business consultants adopt a totally different mindset as they focus on how to solve the problem instead of simply completing the task at hand.
Here are five specialties that a business consultant can help your organization with.
Perspective
Most often businesses fall into a routine bringing in same results. A new insight without any baggage could be a chance for your organization to grow at a better speed and that change is usually brought in by consultants as they invest themselves in diagnosing and finding creative solutions from a different perspective.
Optimization
Sometimes there are skill gaps or overlaps or communication gaps that can result in reduced productivity among the team. Business consultants evaluate and again put solutions forward that save resources and increases harmony and productivity. It could also be by automating processes to optimize the working of the organization.
Facilitating Teams
Skills are important for great work, but so are personalities and sometimes personality differences can cause more harm to an organization than developed skills. Consultants work through any such underlying issue to develop a cohesive environment and also make recommendations for missing or overlapping skills for the team to function well.
Crisis Management
Declining sales, employee turnover, restructuring…there are many factors that could cause a crisis situation within the organization throwing the company into a downward mode. Business consultants help by assessing situations and planning for them before the actual crisis begins or turn around the situation as soon as possible.
New Opportunities
Businesses looking for growth have immense options but sometimes they need a business consultant to sort and pick the most suited growth opportunity for them. Most of the times companies have a fair idea of what they are looking for but might lack in direction or resources or processes and here the right consultant can identify the need and come out with the perfect solution helping your company grab new and better opportunities.
Whether it is looking through a new perspective, fix a broken team, improve productivity, automate processes for optimization, find out-of-the-box solutions, deliver grave news to employees, fix a crisis, identify the need of business or create a new venture, we at Overseas Corporate Professional can assist you to take your business to newer heights.
We have been serving in this industry for close to two decades now and if your business needs guidance whether for the domestic or international market, we are just a shout away. You can rely on us for all your business needs.